Sibren & Tanushree's Wedding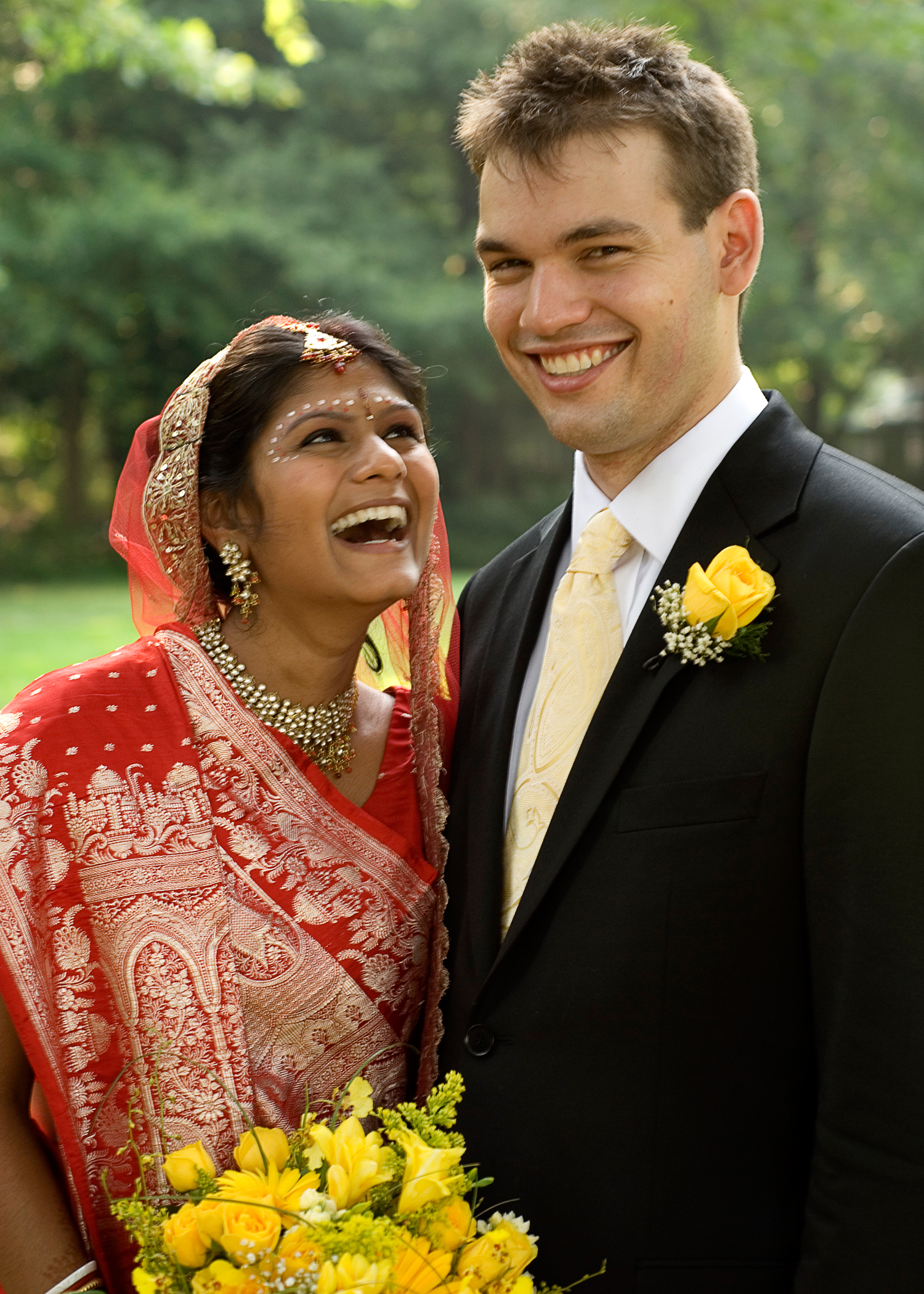 Curtis Arboretum, Wyncote, PA
July 20, 2008
What a day! Our fantastic children tied the knot in a two-day Hindu-Jewish-Presbyterian extravaganza of cross-cultural nachas (Yiddish for child-related joy: look it up).
It was a blistering hot day, and no one cared. Well, actually, everyone cared: it was really hot. But it was a beautiful setting and a joyous two days. Everyone had a wonderful time, and it just couldn't have been a happier family milestone.
Here are the pictures, divided into four albums. Just click on the titles.
| | |
| --- | --- |
| | Mehndi Party the day before. Turns out that the Hindu tradition of henna tattoos for all the women has not actually made it to Bangladesh, but it seemed like so much fun that we did it anyway... |
| | Rehearsal Dinner. The evening before, of course. This was a do-it-yourself wedding venue, and so the happy couple had to organize a field campaign and hand out assignments as to who would be setting up what, and where. |
| | The Ceremony, including the aforementioned setup. The kids had worked with a Hare Krishna priest to sculpt a 45-minute abbreviated Hindu ceremony (a merciful factor of 4 shorter than traditional Hindu wedding ceremonies, especially in 95 degree weather). It culminated in Jewish tradition of the groom stepping on a wine glass (actually a light bulb)... remembering to first put a sandal over his stocking feet. |
| | The Reception. Can't have a wedding without a party, and we had a great one! The first song was Hava Nagila, and the second was -- we kid you not -- a Bollywood musical number. Is this a great country, or what? |
Click here to return to www.isaacman.net main page