When the Cat's Away....
Rich returned to work on February 20, 2007, to find that his evil assistant Angie, in cahoots with nearly-as-evil coworker Cindy, had apparently hosted a Hell Angel's party in his office the preceding week. This sign was on the door: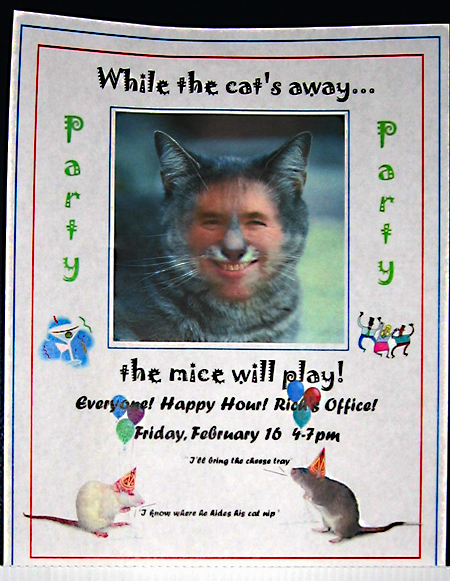 ...and this is what the office looked like. To get the full effect, click on the image to see the full size, and use your scroll bar. (It'll be easier to count the empty booze bottles that way, too.)

Click HERE to recoil from the carnage and return to the Central America 2007 main page.